TrackR
We designed, strategized, and innovated many aspects of TrackR, an internet-of-things consumer product company. A few of our core contributions to TrackR included but are not limited to designing and building a custom e-commerce platform with a referral and affiliate management system that integrated with a record-setting Indiegogo crowdfunding campaign, a Google Maps powered internet-of-things Bluetooth network, a custom content management system with landing pages, detailed analytics, a custom A/B testing framework, ad management (Facebook, Google, etc.), and marketing automation.
Strategy

Art, Business, Marketing

Design

Web, Mobile, Product

Client

TrackR

Innovation

Data, Engineering, Technology
Open Project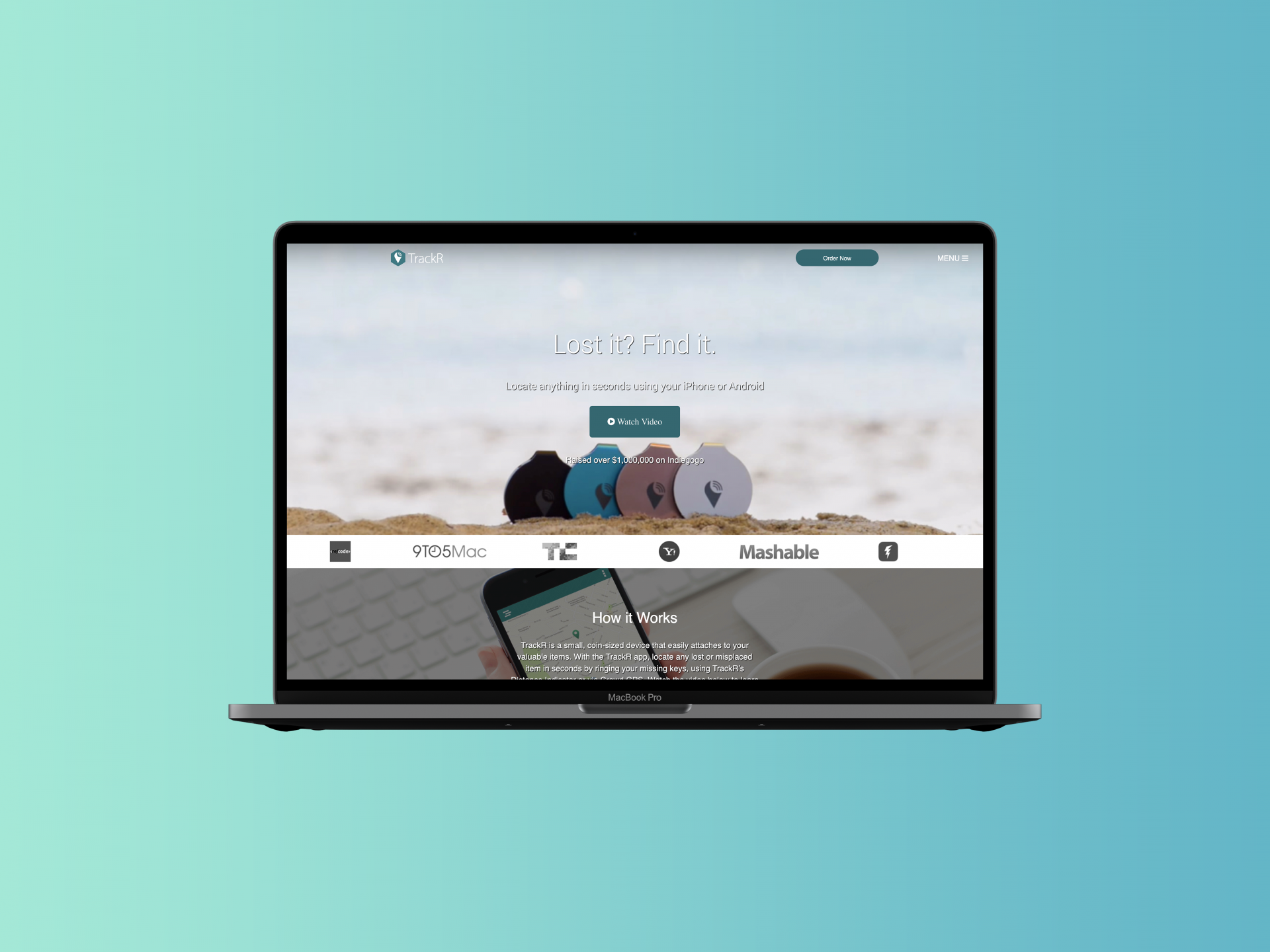 Let's Collaborate
Got a project?
We're a team of creatives who are excited about unique ideas and helping companies with top-notch design, innovation, and strategy.